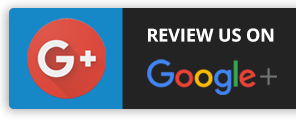 Testimonials
Find out what our patients say about our practice
I had an issues in my left shoulder that generated pain down to my left elbow as well as down to my left scapula. Pain meds didn't help. They only lower the intensity. I saw my Orthopedic Surgeon whose specialty is knees and shoulders. His diagnosis was an impingement of the shoulder. After physical ...Read More
B H.
Lakewood, CA
---
Dr Bhalla is one of the best doctors in the nation.
He is very knowledgeable in his field.
Kind and loving doctor. You will be in good hands
Never disappointed
Chef melba Bistro
---
Dr. Bhalla is the BEST! He's kind and sincere and makes you feel like you're his only patient. No pressure to have surgery, just wants people to feel better. He gave me options and I'm so grateful I chose surgery (ACDF) - pain free and feeling great! Thanks Dr. Bhalla!
Shannon Sternagle
---
I first met Dr. Bhalla in September 2018 he did x-rays on me. Called me the next day at 9:30 in the morning and told me that I needed to be admitted into the hospital and I would be there for six weeks.I was in the most excruciating and unbearable pain that I have ever endured.He talked to me with respect
...Read More
John Gee
---
Dr. Bhalla is awesome!!
I have several issues with my back, my left arm, and shoulder where bothering me in a serious way. I went in to get my shoulder looked at, Dr Thai referred me to Dr. Bhalla. My symptoms showed I had some type of neck injury. Less than a week after my MRI Dr. Bhalla discovered ...Read More
Donald Demoray
---
I don't even know where to start. From the first appointment, to the end of surgery and post-op care, Dr. Bhalla and his entire staff where wonderful. Dr. Bhalla is an amazing surgeon. My Lumbar stabilization and Fusion was done so beautifully that I could tell that the pain was gone immediately after
...Read More
Laura Jones-Miller
---
I was referred to Dr. Bhalla for lower back/sciatic pan. He was friendly, courteous and provided a thorough explanation of my problems as gleaned from the MRI. He assisted me in putting aside my fears of an epidural. On the day of my procedure, he came to see me prior to starting and I was greeted with
...Read More
Cheryl Cooke
---
I just want to say my experience with Dr. Bhalla has been nothing but positive. From the first time I met him I definitely felt his concern. I came in with pain to my lower back. After looking at my X-rays, he found that I had no cartilage in my L4 and L5. This was causing numbness in my toes and tingling
...Read More
Michelle Fajardo
---
Im so happy that I found Dr. Bhalla. Very pleasant and nice person. Staff is great as well. Took real good care of me in my time of need. Wish he was my Dr. for everything!!!
Mark DeMonaco
---
Dr. Bhalla...is a GREAT surgeon. He is a very professional doctor who cares about his patients and truly listens to them. He was thorough in preparing me for my successful surgery. I would definitely recommend him.
Barbara Brown
---
Dr bhalla is a wonderful dr. and surgeon. He is concerned about his patients and kind. He did my daughters successful surgery and is now treating me for the same issue.
Dan Bangma
---
"I had pain for quite some time and couldn't shake it. Tried every kind of muscle relaxant, pain killer, anti-anxiety med, weekly acupuncture, chiropractor, yoga, and lost 20 pounds. My right leg and back hurt EVERYDAY and eventually the leg went numb making it hard to balance.
On the ...Read More
D B.
Carson, CA
---
"Dr. Bhalla is an outstanding surgeon! He is not only highly skilled and knowledgeable, but compassionate and understanding. Dr. Bhalla stepped in to repair my C3-T1 posterior fusion done 6 months earlier by another surgeon. The C3 screw had backed out, others were loose, and I was in a lot of ...Read More
S G.
Long Beach, CA
---
"I can't say enough about the spine surgery that Dr. Bhalla did for me on March 20, 2017. At our first meeting, he went over my MRI with me and explained the problem I was having. He recommended surgery as the only way to relieve the pain I was having, so we set up the surgery for March 20, 2017.
S J.
Long Beach, CA